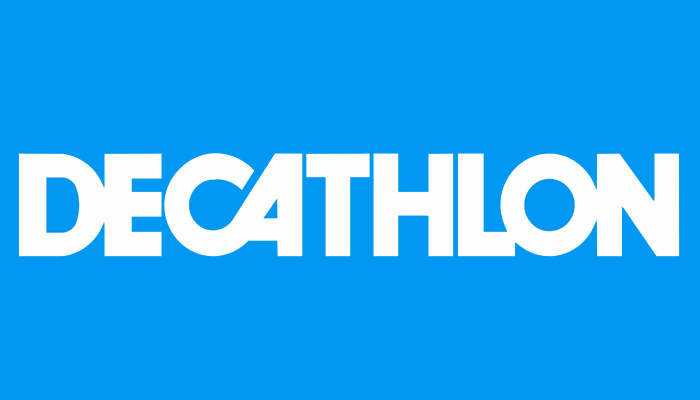 Career Opportunity with Decathlon Vietnam
OUR COMPANY 
WELCOME TO DECATHLON – a network of innovative retail chains and brands providing enjoyment for all sport people (http://corporate.decathlon.com/en/; http://decathlon.vn/)
Two expertise areas of Decathlon are:
Creator of exclusive branded sporting goods and services
Local and On-line Retailer
From the original chain named Decathlon, created in 1976 near Lille in Northern France, Decathlon group is now present in 25 countries, with more than 60,000 employees of 60 nationalities. Settled in Vietnam since 1995 with Offices in Ho Chi Minh and Hanoi, different Embassies in Da Nang, Hue… Decathlon is known in the country as Decathlon Vietnam Co., Ltd
OUR COMMITMENT AS AN EMPLOYER
Decathlon is committed to training its employees and developing their skills. Our managers work closely with their teams, encouraging them to make decisions and take on responsibilities. Today, more than ever before, our policy of promoting from within is a major priority. There are 350 different jobs within the group for job rotation opportunities and we conduct 500,000 hours of training every year.
For our Production Office in Vietnam, we are now offering an Internship program or permanent opportunity for the Production Leader – Quality
Working location: Ho Chi Minh
WHAT YOU WILL DO
You source, select and manage Suppliers.
You develop and industrialize new products with a clear development plan.
You master and optimize product costs.
You evaluate and ensure the quality of products and systems at your suppliers.
You accelerate continuous improvement projects with your suppliers to make progress in their performance (quality, safety, environment, toxicology) and social compliance to ensure sustainable development in production
You are responsible for a regular control plan and ensure the process applied to production lines.
WHAT WE NEED FROM YOU
You are a last year student or fresh graduate from University, ready to work full-time at the Company.
You have engineering / technical background (mechanics, material, chemistry, industrial, quality…) or economic background(foreign trade, business administration, commercial…)
You practice sport.
You are excellent in English. Speaking French is an advantage.
You are  familiar with production management / environment.
You like taking decision and you have sense of responsibility.
You are a good communicator and a team player.
You are mobile nationally and internationally.
WHAT WE OFFER YOU
Competitive salary. We offer you salary at the level of Supervisor when you are a fresh grad.
Who doesn't like a bonus? – up to 20% of gross base salary. We recognize your contribution to our company's success. We want to regularly reflect this in the form of a monthly bonus.
Vacation time! We believe that if you work hard, you should play hard as well. We offer 18 days of annual leave per year.
Let's get physical! Do you know how much benefit sports can bring to you?  If you want to practice sport in your personal lives, we promote the spirit support you for a healthier and happier life.
Freedom and Responsibility. Here at Decathlon we believe that our team members are responsible for their decisions. We offer you the responsibility and freedom for you to be yourself, to dare and take action!
Training and Development. We care about your desire to grow and develop. We provide various Local and overseas training courses and mentorships to ensure your professional progress.
Parlez-vous francais? Ever wanted to learn or improve your French? We will support if you wish to learn.
Flexible working hour. Work-life balance is very important. We offer flexible working hour to help you achieve it.
You and your family's health are important to us. We offer you and your family comprehensive medical insurance.
If you are interested in any of our career opportunity, please send us your application at recruit.vietnam@decathlon.com. CV and Cover letter should be in English.
To have more information about us, we invite you to visit our website at: http://decathlon.vn/; http://corporate.decathlon.com/en/